The people here at MixLuv have been busy developing a platform that aims to make music collaboration easier for the masses, from the bedroom musician to the professional, and we are excited to begin sharing our progress in this humble blog.
We have a great deal in the works and wanted to begin a dialogue that keeps you informed of our day to day and progress of our launch in early 2015. Upon realizing the shortcomings within the social communications and feedback in today's dispersed music mix production process, we've honed in on a solution and are anxious to gather additional input from the active creative community, such as yourself.
Feel free to drop us a note, or, sign up at the bottom of our homepage for additional newsletters should you like, and in the meantime, here's a very small peak at where our platform is at, enjoy!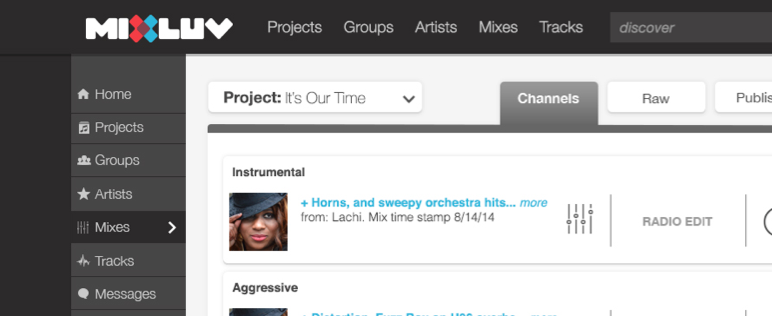 Thanks, and keep on keeping on!
-Z