Hello loyal readers.  As we mentioned in last month's post, MixLuv's CEO is going to be leading a panel of industry experts in an evening of critical music business discussions.
If you are serious about making music for a living, you should definitely listen up.  On June 9th, the NYC Section of the Audio Engineering Society (http://aes.org/sections/ny), The Recording Academy New York Chapter  (http://www.grammy.org/recording-academy), and The New School for Jazz Performance will present a panel discussion 'Understanding Copyrights'.  Topics range from "Fair Play, Fair Pay Act" to promises of digital royalties for Producers, Mixers, and Engineers. We will also be breaking down the new bills in Congress that seem to guarantee a new brighter horizon. But is this future so promising?  This panel discussion will explore details of these new house bills as well as touch on under-utilized or unclaimed revenue based on existing royalty, rights, and trademarks.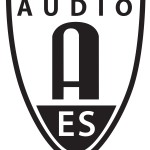 Event Details: Tuesday, June 9th, The New School for Jazz Performance, 55 West 13th Street, Lang Center, NY, NY 10011.  Open to Public with registration: http://bit.ly/1Kn4SrH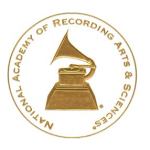 Panelists will include Grammy nominated artist, Ryan Shaw; multi-platinum engineer, producer, and song-writer, Jack Douglas; Deezer's VP of Music Rights and Label Relations, Julien Simon; entertainment & trademark attorney, Keith A. Weltsch, Esq.; S-Curve Records head and Grammy award winning producer, Steve Greenberg; and SESAC's VP of Writer/Publisher relations, Linda Lorence-Critelli.  The panel will be moderated by Ray Archie, CEO of MixLuv, Inc.

This event is produced by Ray Archie of MixLuv, Inc and David Bialik of CBS Local.