Hello loyal MixLuv followers. The MixLuv team continues to make positive strides, churning out new features on a daily basis. We are so close to being able to test the MixLuv platform in house. Once we get to play, we will be sure to share our experiences with you. If you haven't signed up for the private beta that will be going live in a few short months, head over to mixluv.com.
MixLuv's CEO, Ray Archie, in addition to working hard alongside the rest of the MixLuv team, occasionally jumps into the spotlight to share his vast knowledge of music and tech and how perfectly they meld into one of the greatest collaborations ever.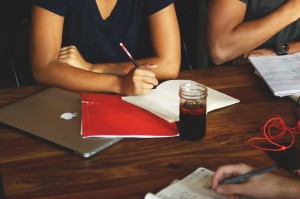 Recently he was on a panel with some industry heavies representing companies like Spotify, RIAA and Forbes as well as musicians and producers.  The theme of the night was The Future of Music, Where is the Money? This MIT Enterprise Forum focused on the state of the music industry and how it needs to continue to better itself so that musicians can focus on sharing their talents with the world while collecting the financial cut they rightfully deserve.
Next up for Ray, who is on the Board of the NY Chapter of AES, is the *AES/**NARAS Music Rights Panel. Ray will be moderating a panel that will focus on Music Royalties, Rights & Trademarks. Music rights is at the forefront of the industry from the recording studio to the US congress. Ray will be leading a panel of professional musicians and industry experts ranging from performing rights organizations, publishers and lawyers to Spotify and Deezer. This panel discussion will explore details of new House bills as well as touch on under-utilized or unclaimed revenue based on existing royalties, rights, and trademarks. If you are in the NYC area on June 9th, you are welcome to join the discussion. The panel will take place from 6:30-9pm at The New School for Jazz Performance, 55 West 13 Street, between 5th & 6th Avenues, 5th floor auditorium and it's free!
Thank you,
The MixLuv Team
* AES- Audio Engineering Society
**NARAS- National Academy of Recording Arts and Sciences