Even though winter is officially over, mother nature insists on giving spring the cold shoulder. The temperature outside MixLuv HQ in NY is near the freezing mark, but it's blazing hot inside our walls. Since we broke ground a month ago, development has been expanding at a fierce rate. A new page or numerous features are rolled out every single day (including weekends). The excitement here is tangible and it shows through everyone's endless efforts to turn out a game changing platform. The best part is, we know you will love it as much as we do.
As we continue to sculpt our masterpiece, the MixLuv team would like to invite you to be a part of our private beta. We seriously can't wait to open up shop to the masses, but until then, we will allow a few people in later this summer. If you want to be one of the first to experience MixLuv, don't wait, sign up now to be an exclusive Private Beta MixLuvr 😛 It's easy, just go to 
https://blog.mixluv.com
 and proceed to the bottom of the page to sign up.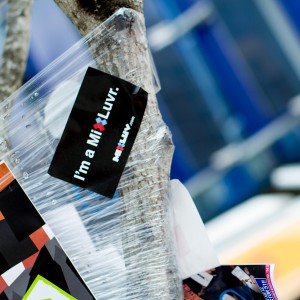 Amidst the mayhem, on occasion one of our teammates escapes and runs amok through the streets… Most recently, John, one of the MixLuv founders, drove down to SXSW in Austin, Texas from Dallas. While there, he spread the MixLuv word and witnessed some amazing new talents. One of the stand out performances took place at the British Embassy (thank you
BBC
for hosting).  Check out Soak, she's only 16yrs old, but she's poised for stardom.  You can also see some of the
pics
from SXSW.
Until next time…
The MixLuv Team